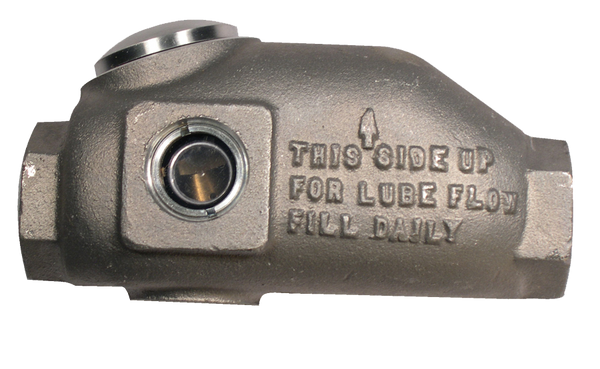 Dixon In-Line Lubricators
$ 1,120.07
Designed to protect portable or stationary air tools by efficiently oiling the tool mechanisms. Each time an air tool is operated, a fine mist of oil is injected into it along with the air from the compressor. 

Installation is recommended within 25 feet of the tool to be lubricated. Refer to the arrow for proper air flow direction.

Transparent sight disc allows visual inspection of oil level. Oil flow regulated by screwdriver screw adjustment. Minimum flow rate is 30 SCFM.
Not recommended for constant flow applications. For reciprocating tools only.

Type of oil to use:

Use any petroleum-based, non-detergent light weight oil (SAE 10/150SSU) which will readily break up into a mist, i.e., Mobil DTE light or comparable oil.

Do not use any synthetic oil or oils containing additives or solvents.