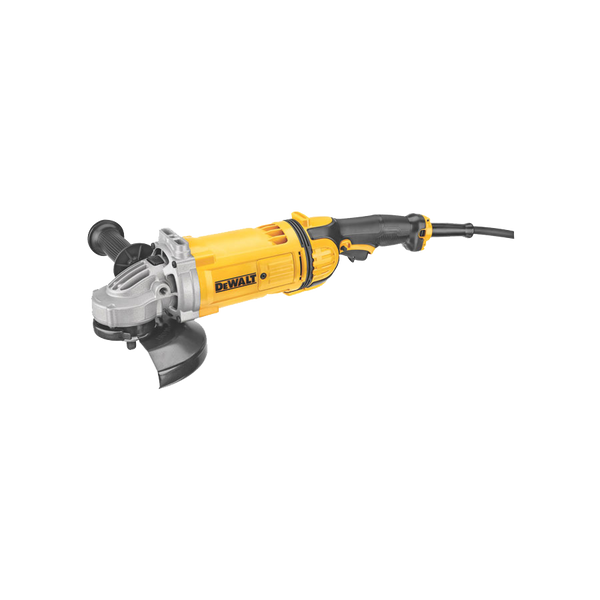 Dewalt 4.7 HP Large Angle Grinders
$ 329.53
High power 4.7 HP (maximum motor HP) 8,500 rpm motor provides overload protection provides higher operating speeds under load. 
Dust Ejection System™ protects the motor from damaging particles entering air intake that would otherwise abrade the motor and increases brush life. 
Anti-vibe trigger handle reduces user fatigue caused by vibration. 
Lightweight design (11.6 lbs) lessens user fatigue. 
Automatic turn-off brushes shut down the tool when brushes need to be changed to avoid tool damage. 
Low-profile gear case allows for work in tight areas. 
8,500 rpm provides optimal material removal with 7" grinding wheels. 
Brush door allows for quick brush replacement. 
Quick-Change™ guard allows user to quickly adjust guard to redirect sparks. 
Soft-grip trigger handle provides greater comfort and control. 
Thick, "S" style cord takes the abuse of the job-site and shop environments providing durability and long life for the cord set. 
3-position side handle provides improved ergonomics for specific applications.